Cambodians Rising Above Incomplete Education and Low Local Wages:
AngkorHUB Academy Provides A Roadmap to Success
AngkorHUB Academy has the mission of developing participants into capable freelancers who can compete for higher-paying remote work positions on sites like UpWork, Fiverr, and Freelancer.com. The free job skills training we will provide will help Cambodians to earn a livable income while staying in their home country with their families and stimulating the local economy. Also, since motivation is a common issue and major obstacle to progress, by giving the participants milestones and holding them accountable for completing deliverables, we'll be helping to develop them into high-quality professional workers, too.
The project will focus on the Siem Reap area initially, with the goal to grow it to extend its impact to all of Cambodia – and beyond.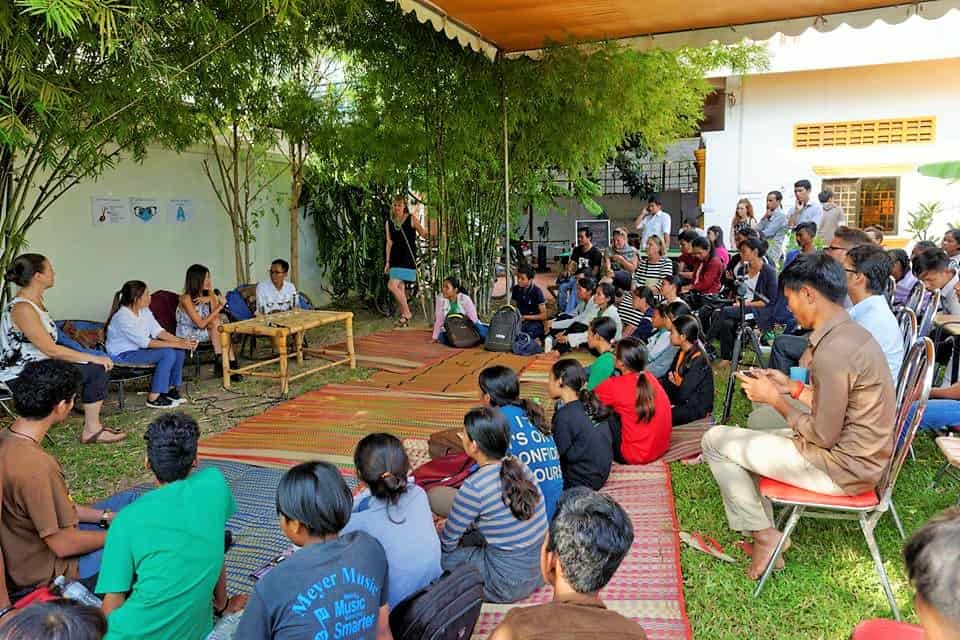 How Can You Help?
We would love it if our Digital Nomad family can share some time & expertise to help with this fantastic project.
Short "Top Tips" Videos (English)
All you have to do is film yourself (or if you are in Siem Reap – we can film you) providing your "Top Tips" in the following areas:
Working remotely
Your specific skill area
Self-learning
Storyboard Lesson Plans
Create a "storyboard" outlining a lesson for our online Academy – these can be on any topic that you think will be relevant for our "Hot Jobs" sections on the site. We will take the storyboard and put it into action on our learning platform.
Screencasts
Think of a 5 to 10 minutes skill lesson that you could screencast for your specific skill set. Record your screencast, write up a transcript (English) of the instructions and send through to us! We will do the rest.
Donate $$$
While this project is being undertaken fully by volunteers (we have a Global project team of experts both remote and on-site) as well as AngkorHUB supporting on-site volunteers with meals & accommodation, there are costs involved to create and provide an interactive, engaging platform. All funds raised will go directly to maintaining the e-learning platform and e-learning development tools.
Once the project is up and running completely we will be sourcing external funding and grants.
You can donate directly to Inno Labs KH Co., Ltd by an international transfer or via credit card below.
In-Person Assistance
In Siem Reap or coming to Siem Reap and want to help?
We would love assistance from anyone with e-learning development skills, Articulate Storyline 360 development experience, business development, video editing skills – drop us a line and let us know how much time you can spare!!
Job "Hot List"
These are the following digital jobs we will be focussing on for our first courses:
Coding
Online Marketing
Virtual Assistant
SEO
Social Media Management
Video Editing
More?  Suggest in our live-chat!