Meeting Rooms
Ever tried to have a private conversation in a crowded café?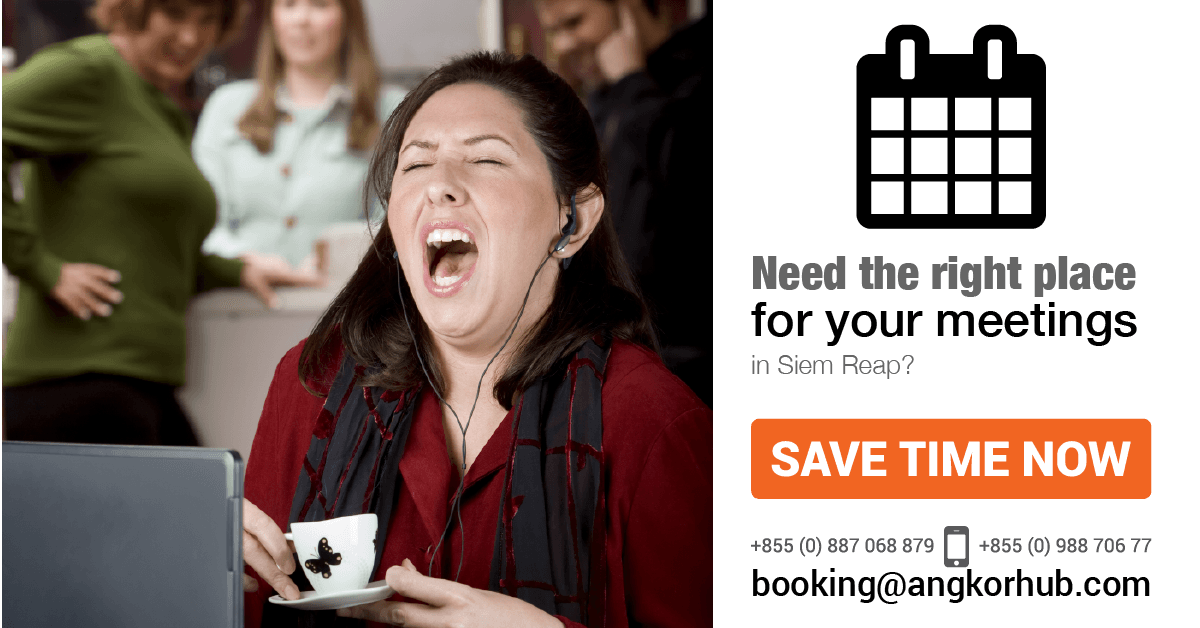 The perfect location in Temple town
Your guests will easily find our venue, most of our meeting rooms and conference rooms are located in the Canadia Business Center at the corner of Sivatha Avenue and Hospital Street. The famous Pub Street is located just 300 meters away where you can enjoy most popular restaurants and accommodation in town.  (See our location on thecontact page)
Meeting rooms and conference rooms
Meeting Room 1  – Up to 20 guests
Include a whiteboard, up to 20 chairs and a video projector.
Meeting Room 2  – Up to 40 guests
Come also with whiteboard, chairs and video projector option.
Conference Rooms, workshops and special events
Need more space or having questions?    Siem Reap Meeting room Rental quote
Affordable Rental
You can book a meeting room, coffee and filtered water included for you and your guests.
Ready to book? Ask a tailored quote or contact us for more info.